Have you been riding along on a motorcycle and said to yourself, "I wonder if I would benefit from a sudden, brutal spike of power when I accelerate?" You aren't alone. Find this 1983 Suzuki XN85 Turbo here on eBay
located in Kanata, Ontario, Canada bidding at $3,650 with 4 days left.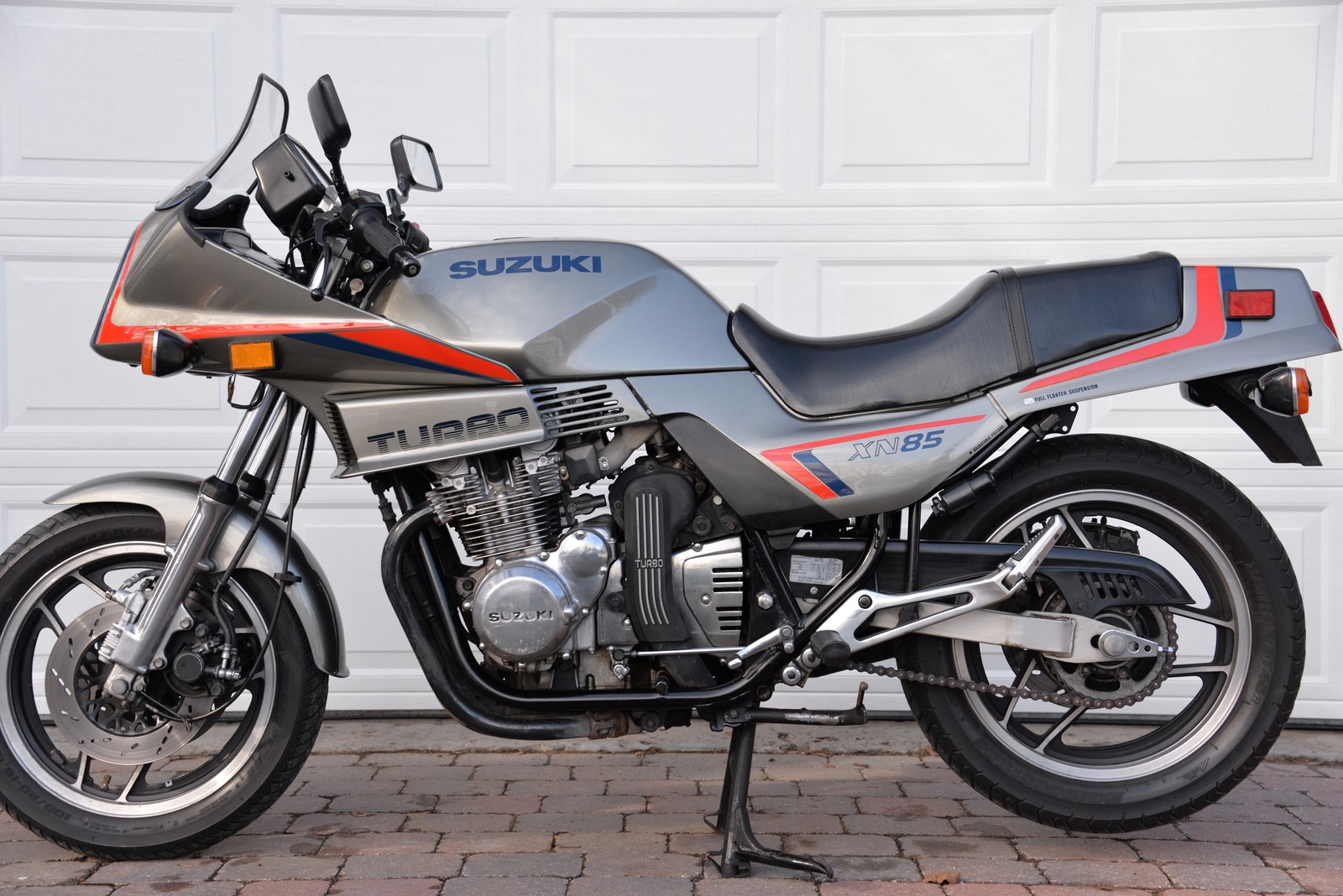 This is one of a few models of motorcycle produced during a brief period from 1983 through 1985 with a turbocharger. The others were the Honda CX500T and CX650T, the Yamaha XJ650 Turbo and the Kawasaki GPZ750 Turbo. By 1986, turbocharged bike era was over just as quickly as it started and there has been no revival.

These motorcycles were known to be very fast at the time with a respectable 85HP output. Strangely, they are better known for their handling prowess than their exotic power plants. This example has a little rash here and there, but it still looks presentable.

If you see this bike approaching in your mirror, and you have 20/10 vision, you will know it is time to get over into the slow lane. Suzuki was kind enough to apply a mirror image of "TURBO" on the fairing. Is this a subtle nod to the BMW 2002 Turbo?

Just up and left of center is the tiny IHI turbocharger that sets this bike apart from its contemporaries. If you want to know what it is like to feel the turbo rush on a two-wheeled Suzuki, here is your chance. Just 1,153 were made and 300 of them were shipped to the US.
See a better force-fed bike? email us here: tips@dailyturismo.com