The Daily Turismo is proud to announced a new special feature – the Tinsel Towncar – where we feature our favorite cars from TV and Movies, not the actual show cars, but a reasonable facsimile that you can buy for cheap! Our first feature is of the cars of the Rockford Files; the Universal Studios/Roy Huggins production that ran for 6 series and helped make a legend out of the 2nd generation Firebird.
Jim Rockford's 1975 Pontiac Firebirt Esprit
Clearly the star automobile in the Rockford Files was Jim's 1975 Firebird. With its iconic 853 OKG blue-plate proudly displayed the Firebird made an appearance in just about every episode and was regularly riddled with bullets. Later in the episode James Garner would crash it into a nondescript mid 1970s full sized sedan driven by a bad guy.
This 1975 Pontiac Firebird Formula 400 for sale on ebay for $14,900 isn't the right color or trim, but its 6.6 liter V8 is a real stump puller. Torque is something into the 400 ft-lbs and equipped with the floor shifted auto to pull off Jim's signature "Rockford-turn" maneuver with ease.
The other option is to pickup a post 76 facelifted Firebird Trans-Am, like this 1978 TransAm on ebay for $8,995 and de-Trans-Am it…remove all the thunderchicken stickers and make it look like a base Firebird. Still great for doing Rockford turns and the 4-headlight models are less desirable and therefore cheaper.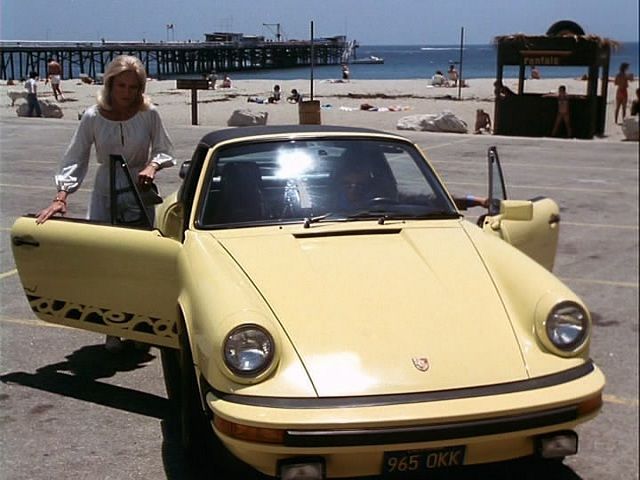 Beth Davenport's 1975 Porsche 911 Carrera Targa
Driven in the first season by Jim's legal counsel and occasional girlfriend, the 911 would eventually get firebombed or crashed and replaced with a Mercedes SL convertible.
This 1975 Porsche 911 Carrera Targa is bidding on ebay for $16,100 with 6 days to go and looks in great shape. Its final price will probably be well above typical DT price range, but no one ever said building a fleet Rockford Files Tinsel Towncars was going to be cheap, so you'd better buckle down, stop spending so much money on Starbucks and donate a kidney or something.
Beth Davenport's 1974 Mercedes-Benz 450 SL (R107 Chassis)
The 450 SL was the ultimate yuppie lawyer mobile in 1975 and a much better match for Gretchen Corbett's petite character "Beth." It was used in later seasons as a car for 'taking Rockford for a walk.'
This 1975 Mercedes Benz 450SL is for sale somewhere in upstate New York for $3000 via craigslist. It is a bit of a project, but the price is a welcome change from the previous 911 Carrera and would only need some TLC before it can be your Malibu legal services shuttle.
Angel's 1965 Cadillac DeVille Convertible "Lucille".
This DeVille convertible is owned/driven by Angel Martin (a wickedly complex character played by the masterful Stuart Margolin). She is nicknamed "Lucille" and meets her untimely death when Jim blows her up with a Molotov cocktail during a gun battle with mobsters.
This 1970 Cadillac DeVille Convertible isn't a perfect match (front end styling changed throughout the 3rd generation run and the earlier stacked headlight cars are the way to go) but the price is right at $5,100 bidding on ebay with 3 days to go.
Rocky's 1975 GMC K-15 Sierra Classic
Joe
"Rocky" Rockford was Jim's simple/honest dad – who drove a simple/honest pickup. Pretty sure Jim destroyed it once or twice in the series
while chasing/evading bad guys.
This 1974 GMC Sierra
bidding on ebay for $6,100 isn't a perfect match (it is a stepside
instead of wideside bed), but its got a 454 big block and looks in great
shape for the money. Crash it through chain link fences and go off-roading every chance you get, that's what Jim would do!


Lance White's 1973 Cadillac Fleetwood Eldorado
The character of Lance White (played by a pre-Magnum P.I. Tom Selleck) is the anti-Rockford private investigator and as such drives a huge boss-hog style Eldorado and is always on the right side of the law.
This 1971 Cadillac Eldorado convertible is as close as we could find to the Lance White special – and its $3,900 starting bid on ebay with no reserve isn't too bad either.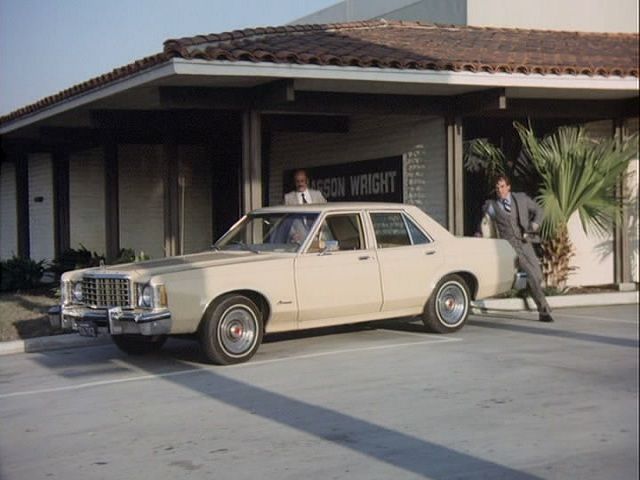 A Bad Guy's 1975 Ford Granada
It was very formulaic – the bad guys always wore three-piece suits w/ties and drive big American 4-door sedans, in clear contrast to the good guy's coupes and open collar shirts.
This 1975 Ford Granada is about the nicest example you'll find and maybe worth its $6000 asking price on craigslist as long as the described rust isn't too bad. It has 52k original miles, a 302 V8 and would be perfect for trying to catch that pesky PI who keeps sniffing around your drug operations.
Photo credits: imcdb.org
See a Tinsel Towncar that we missed? Put a comment below or send us a link and we'll feature it: tips@dailyturismo.com