The Volvo 242 continues to be a good buy on the used Euro sedan market because it offers a decent, albeit slow, driving experience for cheap. The 200 series Volvos are equipped with rack-and-pinion steering, rear wheel drive and 4-wheel disc brakes at a front drive econobox price point. If you are in the market for a solid basis for a 242 project car, check out this 1980 Volvo 242 for $2800 in Vermont via the turbobricks forum.
This 242 has headlights swapped to later quad-rectangles, sweet graphics, some rust but
looks like a good start for a LS1 powered 242 racer..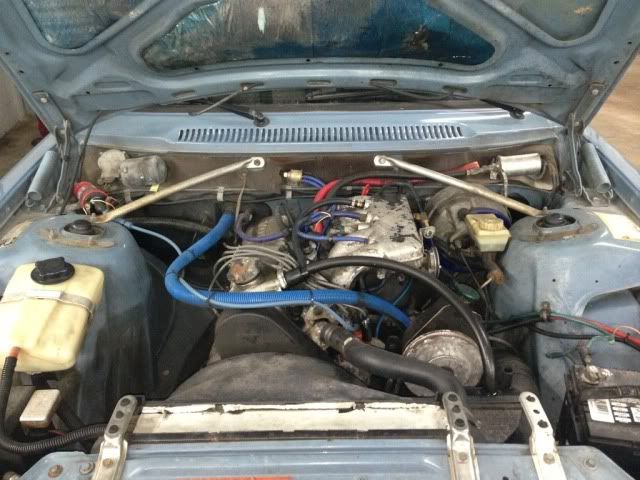 This Volvo is powered by its stock red-block inline-4, equipped with K-jet continuous injection but no turbo, don't expect its 100ish horsepower to astound you, but it is good enough to overwhelm the 'space-saver-spare' sized rear tires.
A quick peak on the inside exposes an autotragic transmission, a serious build-up of dirt and some relays dangling under the dash…which if we've learned anything from own project car experiences…is an indication that it's got electrical gremlins, but this is to be expected from an 80s Volvo.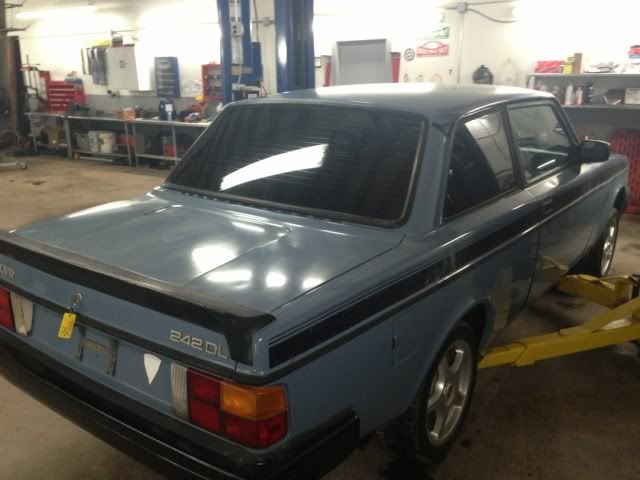 On the trunk lid we see a 'rare'
Foha spoiler – something that makes us want to keep this car in its current condition and go ice racing with it! This 242 is not a mint condition survivor or an LS swapped beast, but it wears its years with pride and will be on the road for many more.
See a better 242? email us here: tips@dailyturismo.com